From the United States call (561) 295-8815
International 011-52-415-152-0659
When in San Miguel de Allende call 152-0659
email
tennis@sanmigueltennis.com

A
Few
of the
Works
of
Walter
Weber

A Glimpse Into The Lives Of Walter Weber and His Family

When Walter Weber arrived in San Miguel de Allende in 1963 at the age of 39 he had already lived an interesting life. He served in the U.S. Army during The Korean War as a radio operator, worked on an Oklahoma ranch and learned the ins and outs of its daily operation, and attended the School of Design in Chicago, Illinois and the Ringling School of Art and Design in Sarasota, Florida.
He came to San Miguel to study sculpture at Bellas Artes. Soon after, he was offered a position as a teacher at the renowned Instituto Allende and became well known for his work in bronze and other metals, particularly for his whimsical representations of animals like horses and goats.
In 1968 Walter purchased the large piece of land in the San Antonio Neighborhood where Weber Tennis Courts now stand. He built a casita and a "taller" (workshop / studio) and brought his new bride Maria there to live.
In the early seventies Walter and Maria started a family. First came Walter Jr, then Michael, and finally Hans. Walter was determined that his young sons learn a hobby that would keep them active and entertained, so although he had never picked up a tennis racquet, he read a book about the game, built a court, and set out to teach the boys to play. As the years passed a second and then third court was added, and the "Weber Boys" became quite proficient at the game.
Walter Jr. went on to attend Indian River Community College in Fort Pierce, Florida where he was a member of the tennis team and later studied architecture at La Universidad del Valle de Mexico in Queretaro. Michael attended the USPTA endorsed Tennis Tech Program at Tyler Junior College in Tyler, Texas and received his certification in Professional Tennis Management. The youngest, Hans, took a different path and studied veterinary medicine at La Universidad de Zacatecas. Doctor Hans is an accomplished tennis player in his own right and can be found most days on the courts.
After Walter Weber passed away in 2003, Maria and the Weber Boys took over the day-to-day operations of the Weber Courts and the rental apartments on-site. Walter's young grandsons Tulio, Walter III, Mark and Kevin are already showing quite a bit of potential on the courts and may someday carry on the family business.
The History of Weber Tennis Courts

San Miguel de Allende
Guanajuato Mexico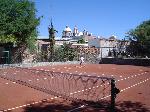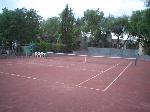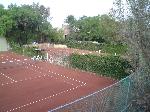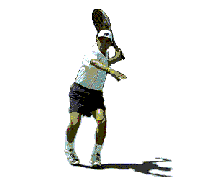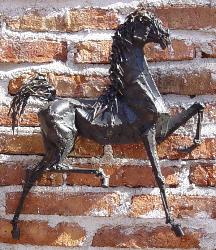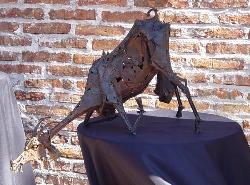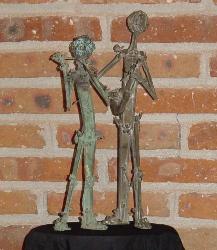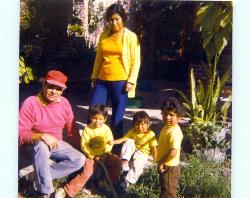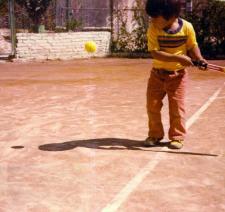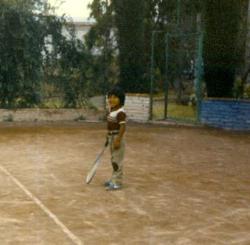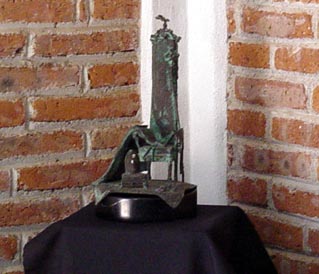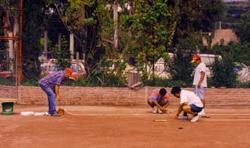 The Weber Family
Through The Years